Like a lot of people, I wasn't very happy with the Start screen in Windows 8. There's nothing really wrong with it – it's just that the transition is so abrupt when it pops up into that solid background from whatever desktop wallpaper you are using.
For instance, this is my current wallpaper: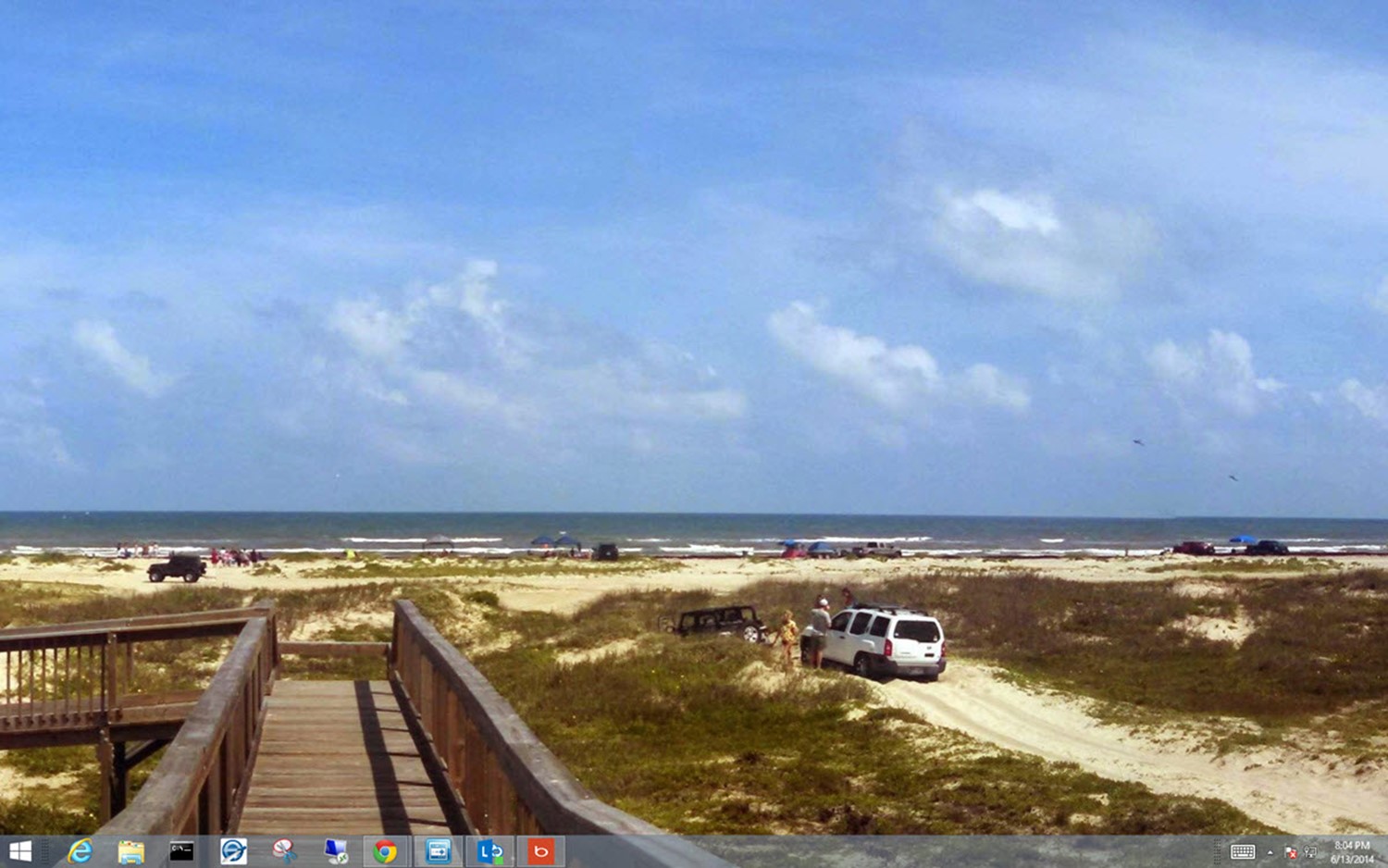 When I hit the Window Key, this monster pops up: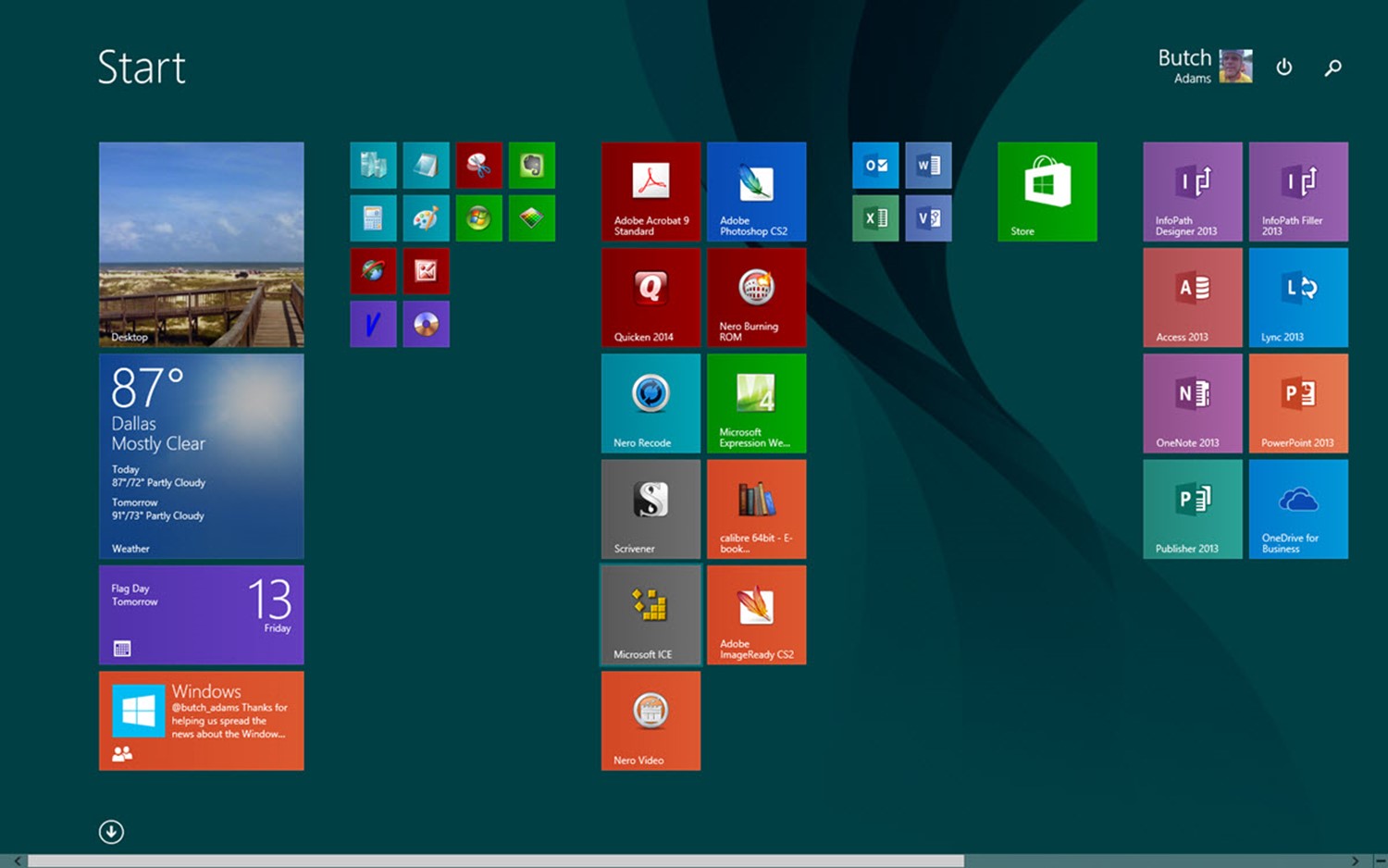 See what mean? Abrupt.
It wasn't until Windows 8.1 that I realized that abruptness was my only real problem with the Start menu. Once they gave us the ability to make the background of the start menu the same as the desktop wallpaper, things just seemed …. Better.
To change the background do this:
Right click on the taskbar and choose properties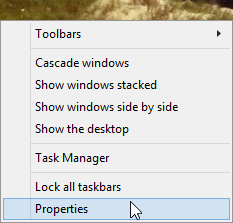 Click on the navigation tab (1) and look for the "Show my desktop background on Start" checkbox (2)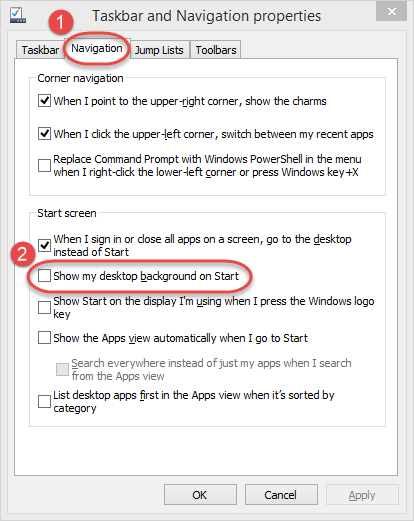 Check the box (1) and click OK (2)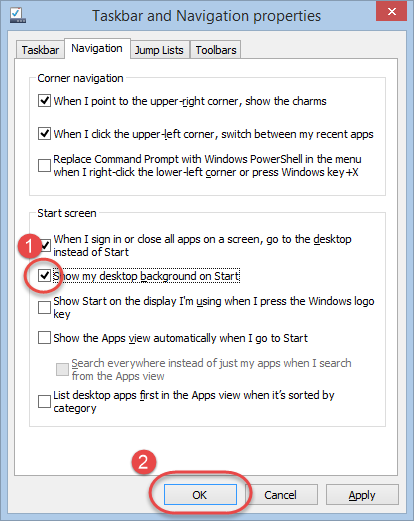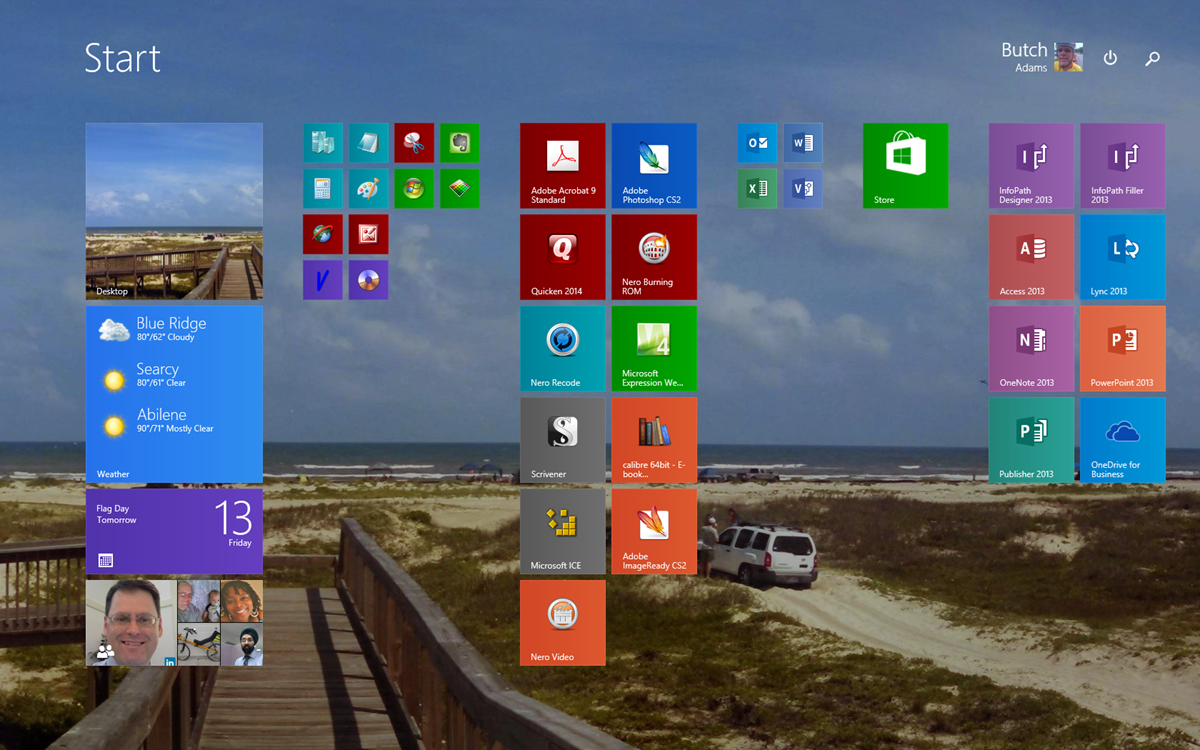 Now the effect looks like the program windows just fade into the Start screen tiles.
Once you have the nice smooth transition in place, try rearranging and resizing the tiles for the look and feel you desire and give the new Start screen a chance.